An accounts payable (AP) professional in procure-to-pay (P2P) training receives an invoice only to find that the part ordered did not match the part received. Without an advanced chat solution to identify what to do next, the trainee solves the invoice dilemma the old-fashioned way.
Aware that there must have been a miscommunication somewhere within the P2P process, the AP professional makes several calls and sends multiple emails to individuals responsible for purchase orders, Goods Receipts (GRs), and more to assess whether the goods received was in compliance with the initial purchasing contract.
The AP professional receives unreliable, unconfirmed information from an untrained procurement colleague and moves forward to approve the invoice and make an incorrect vendor payment that later has to be audited and re-worked.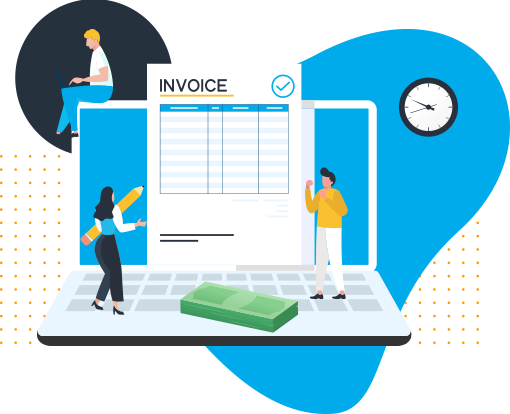 This is where cross-functional training becomes dysfunctional.
Advanced chat solutions are a valuable source of finding accurate and reliable information during cross-departmental P2P training integral to successful P2P processes.
The Importance of Effective P2P Training
Successful P2P processes begin with great training. Unfortunately, 50 percent of AP professionals surveyed indicate that they don't believe there is enough support for AP training in the P2P supply chain. Procurement teams resonate with this as 51 percent of leaders do not believe that their team has sufficient training to achieve procurement strategy goals.
Ineffective training for both AP teams and procurement teams contributes to process errors, costly rework, prolonged timelines, employee frustration, and negative vendor relationships.
Remote Work Is Disrupting Training Practices
It's no surprise that remote P2P training is not as effective as in-person training, which allows for hands-on experience and in-the-moment answers to pressing questions. Recent research shows that more than one in four individuals who receive training remotely find it ineffective.
Asking questions and receiving accurate, immediate answers is less effective without person-to-person interaction and can contribute to minor errors that greatly impact P2P outcomes.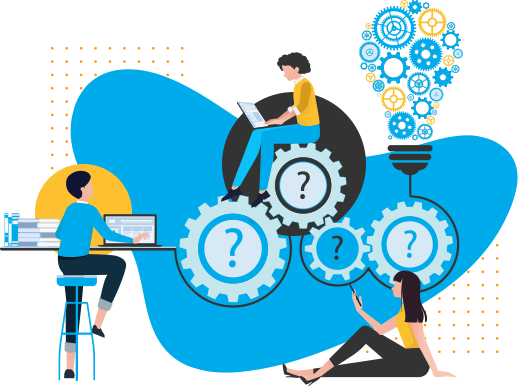 Why "In-the-Moment Training" Is Critical
Even in best-case scenarios of training, individuals retain varying amounts of information. When specific information is required on the job for pinpoint accuracy, the individual will have to "look it up" at some time or another.
Often, this level of accuracy is required immediately to complete a task. If the individual must stop what they're doing to identify where to find information or someone to provide it, being rushed to procure an answer often results in bad information.
The time spent searching for the right answers slows the P2P process, frustrates staff, and dilutes cross-functional trust in operations when the goods and services delivered are either delayed or simply not the ones requested.
Supplementing P2P Training with Advanced Chat Solutions
Spotline's advanced chat solutions provide access to the resources required for in-the-moment remedial training. Rather than hunting through an entire section of training material to find the correct answer during real-world, on the job application, they can consult an advanced chat solution, such as Spotline's VIMBots and Procurement Bot for AP procurement teams, to quickly locate the specific piece of information.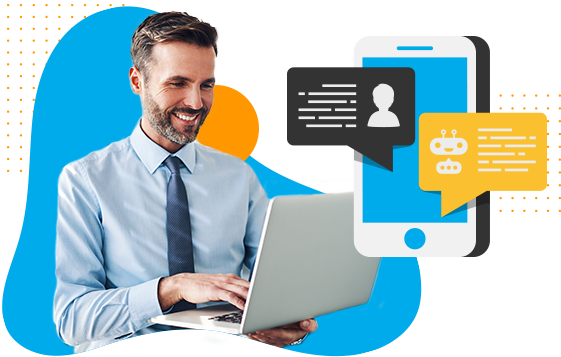 With chatbots, the need to ignite the chain of misinformation by asking an uninformed coworker for information is eliminated. This reduces distractions for both the trainee in search of the information and the individual otherwise having to respond.
With accurate information at the trainee's fingertips, and a "do it right the first time" mindset is instilled in process participants.
Automating Better P2P Training with Intelligent Chat Solutions for AP and Procurement
Process participants and trainees not only expect instant gratification through immediate answers to their questions but rely on it for success.
For a variety of reasons, the P2P workforce is constrained by having to accomplish more business tasks with fewer people and fewer resources. Understandably, they are quickly frustrated and demoralized when they have to wait for a response to a question while work continues to pile on.
Providing an in-the-moment environment eases stress and enhances accuracy but increases job satisfaction.

To learn more about how Spotline's VIMBots and Procurement Bot solutions can optimize your P2P processes and elevate work satisfaction by supporting in-the-moment training, schedule your personalized demo