Digitization of common financial processes is slowly edging out the traditional reliance on manual methods. In the last year, accounts payable teams received 51 percent of their invoices electronically and sent 57 percent of their payments electronically. Many finance teams have embraced the technological shift, adopting the SAP® Invoice Management Solution by Open Text™ to streamline finance processes and manage vendor invoices.
As financial processes continue down the path of digital transformation and push for efficiency, optimizing your operations doesn't have to be frustrating. Businesses like yours can leverage new technology to maximize the full potential of your SAP® Invoice Management Solution by OpenText™ for timely, accurate, and complete vendor payments.
What Is Vendor Invoice Management?
Vendor invoice management is the process of tracking and managing the lifecycle of a vendor or supplier invoice from creation to completion. The Invoice Management process begins with receiving an invoice from a vendor and continues through validating and processing the invoice, paying the vendor, and documenting the details.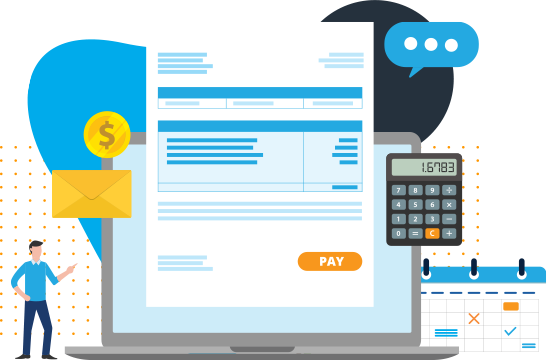 What Is SAP® Invoice Management?
SAP® Invoice Management by OpenText™ (VIM) is an industry-leading invoice management and processing solution that is fully embedded into SAP®. The system leverages pre-configured rules, roles, and actions to fully automate invoice receipt and posting, order confirmations, delivery notes, sales orders, and remittance advice processing.
3 Benefits of SAP® Invoice Management
1. Streamline accounts payable operations.
Around 60 percent of accounts payable team members surveyed identify manual invoice processing as the most hated aspect of their job, with nearly 70 percent reporting frustration. SAP® Invoice Management technology automates the time-consuming and frustrating manual processes contributing to job dissatisfaction.
2. Boost productivity and your bottom line.
Processing an invoice accumulates $10.89 in operational expenses and takes 10 days to complete. SAP® Invoice Management reduces the processing time and expenses associated with vendor invoice management by eliminating repetitive manual tasks and process errors. As a result, businesses achieve maximum early payment discounts and improve bottom line profits.
3. Ensure compliance.
Automation helps ensure complete and regulated documentation, posting, and separation of duties in every stage of the invoice lifecycle.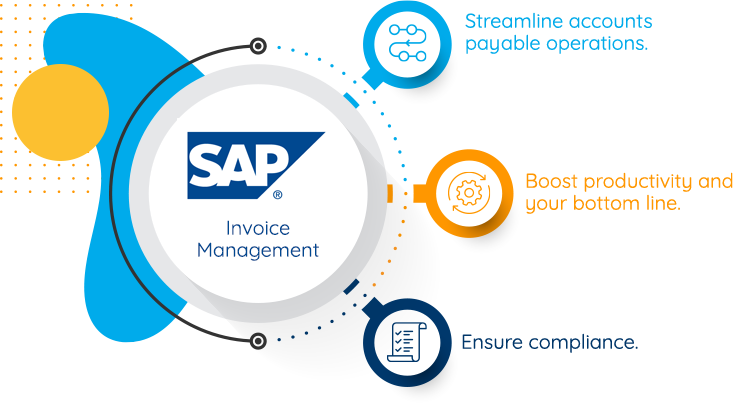 Maximizing SAP
®

Invoice Management with Live Chat Software

All of the personal communication and emails sent to transfer invoices from place to place are more tedious than most of us realize. Especially for growing businesses with expanding operations, it can be difficult to track down and manage moving invoices.

Live chat software, also known as AI-driven chatbots, cut down on the clutter of double-handling and excess communication naturally involved in invoice management. Digital assistance software intuitively integrates with SAP® Invoice Management to answer common inquiries, locate information quickly, and scale support.

This drives real benefits for your accounts payable teams, including:
Immediate access to current training material

Eliminates the need to guess or hunt for what to do next

Access to current policies enforces compliance

Accurate information at your fingertips eliminates the need to consult multiple sources

User-friendly experience in creating service tickets when help is required

Multi-channel access points for vendors to obtain fast, accurate answers without disrupting Procure-to-Pay (P2P) staff with multiple email or phone calls
Enable Digital Assistance At Your Fingertips with VIMBots by Spotline
Spotline's VIMBots takes automation to the next level of productivity by providing innovative chat tools fully integrated with VIM and SAP®. By leveraging automated chat software that provides in-the-moment access to data, accounts payable teams can create a culture of doing it right the first time. Enhanced vision into data delivers significant results for your business including increased revenue, user acceptance, compliance, and more.

Request your personalized demo to learn how VIMBots can uniquely optimize your accounts payable processes with your SAP® Invoice Management Solution by OpenText™ investment.